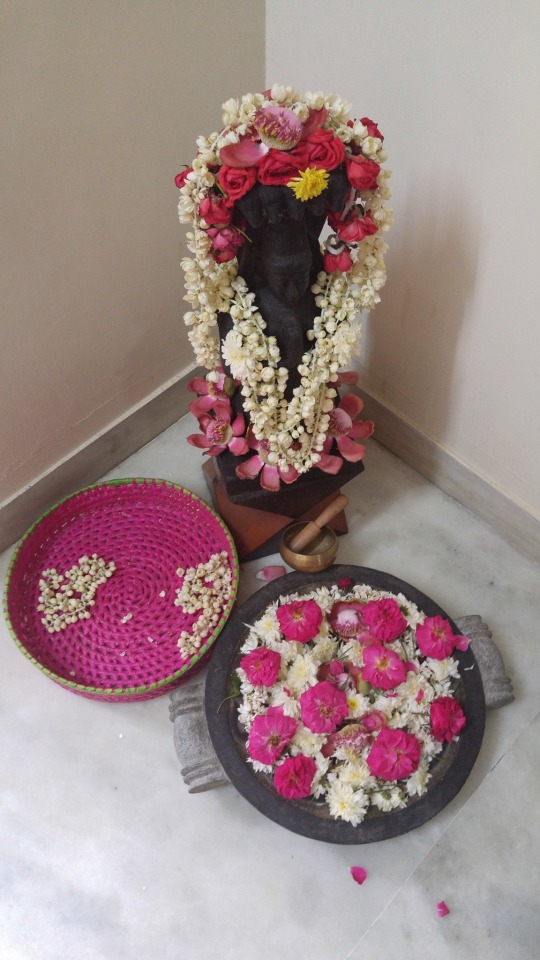 My practice changes season to season, year to year, location to location. As it should. When we fine-tune our body awareness we can observe how easy it is for us to cling to forms that no longer serve us - body image and rigid alignment ideals being good examples.
These days, freeform dance and lots of walking augment varied yoga asana - both active and passive. I keep myself fit and strong, but not hard like I used to. I use balls, toe spreaders, dowels, bands, spinal release tools, etc., and especially enjoy standing balance and wall sequences. Yoga nidra, restorative yoga, and aromatherapy down-regulate my nervous system (sometimes I use recorded guided meditations). I practice mornings and evenings, each for 30-60 minutes, depending on how much I teach that day. I include Vedic mantra meditation in my evening practice.
I have been learning ukulele for about 4 years, take group hand drumming lessons, and have just started taking private qigong instruction. I have had enough of specialized studies and certifications for a while and that feels good. I am reading a lot about the cranial nerves, though, and food preparation requires a fair bit of time.
I love days when I can just rest and doodle with pencil crayons.
That's my conscious life practice right now - all are evolving pieces of an evolving whole. All are yoga to me. Let me know about your practice and how it changes. What are you clinging to that you need to let go of? What feels ready to emerge?
As one of my teachers, the beloved Erich Schiffmann, says, "When the structure of discipline works, it begins to dissolve." And something new always takes shape.
Om and Prem 🙏💖🌹🌳🌏 भावन